Our favorite American UFC ring girl Arianny Celeste let her BIG jugs out to get some sunny rays in Tulum, Mexico.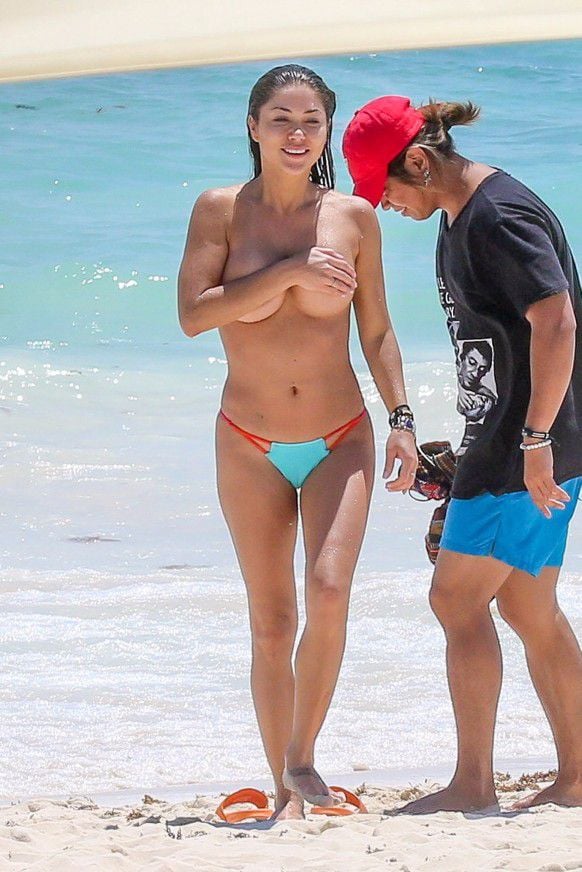 Yes, that's right, she decided to go TOPLESS and the paparazzi was there to capture the whole thing. Oh, man, and did the 31 year old babe look damn delicious. Definitely gave us some bad things to think about.
If you're not that in to MMA, this one might be new to you, so let's give you a little background information.
SCROLL DOWN FOR HER TOPLESS PICS!
This beauty made her debut as an Octagon girl in 2006 and gained lots of fans quickly for her hot Latina looks. So much that she was asked to model for many magazines such as: Playboy, Sports Illustrated, Maxim and FHM.
You can see why!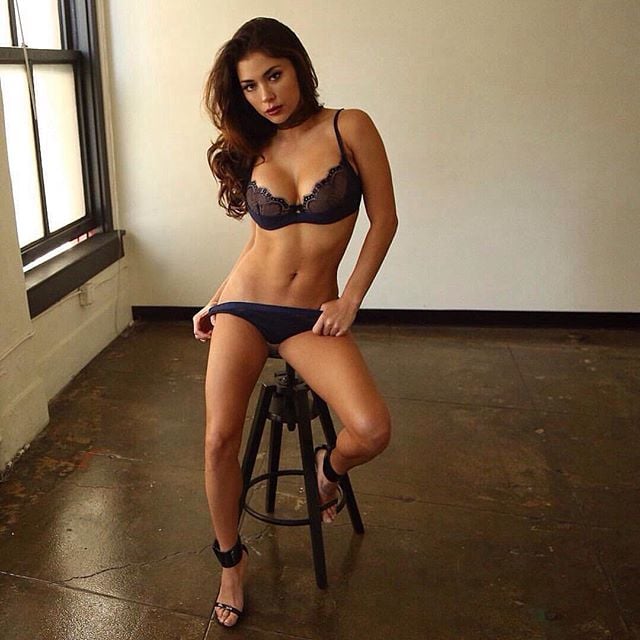 Arianny also makes it a point to educate people on ring girls:
"People think we're ditzy and stupid. But the UFC girls have changed the game. It's not just about walking around, showing the goods. We're not in thongs and high heels. You need to be educated about the sport if you're going to represent UFC. You can the the most beautiful girl in the world, but if you can't talk about the sport then you're not valuable to them" – Interview with Complex.com
This lady knows what she is talking about, fellas. There is a reason Ms. Celeste's net-worth is around a million dollars, according to a report by Fox News. She's milking every dime she can get from the industry and the side gigs she gets from all the exposure.
Not only is she modeling – she is a TV host for Overhaulin, a brand ambassador for several companies, owns a T-shirt fashion line, sells a "Arianny Beer Pong Table" on her website, and has over 2.9 million followers on her Instagram account. It's plain to see she is killing it!
Well now that you know a little bit about the striking honey, let's get to the photos you are after! Enjoy!
Arianny Celeste Topless Photos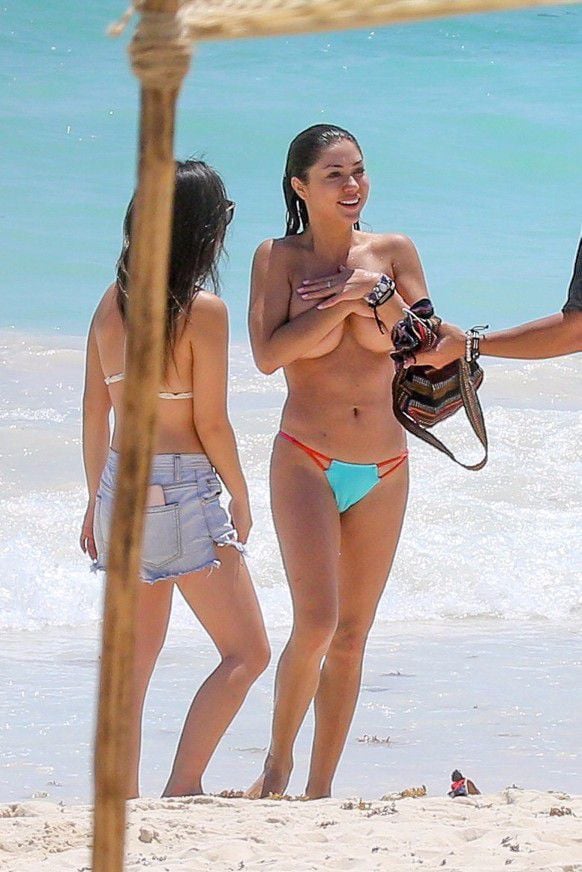 ---
Want More? Here Are Some Of Arianny's Sexiest Moments!