It's pretty much a fact that Kate Upton and her massive tits rule the Sports Illustrated magazine world.
When she first appeared in their swimsuit edition back in 2011, she made a lasting impression and even took home the Rookie of the Year award. Since then the curvaceous bombshell has landed on the cover numerous times, including back to back years in 2012 and 2013.
Now the 24 year old goddess from Florida has scored not only one cover in for the popular SI mag in 2017, but three!! Can you believe it?!
It's times like these that make us believe in humanity again. The editors at SI are damn geniuses for making this happen, you know it's going to make their sales shoot through the roof.
With over 4.6 million followers on Instagram, it's safe to say we'll be seeing more of this 5'10 American beauty. She has even crossed over to acting and is making waves in the movie industry. She has played roles in films such as Tower Heist, The Three Stooges, The Other Woman and The Layover.
Everyone and their dad wants to see this dime piece in a bikini!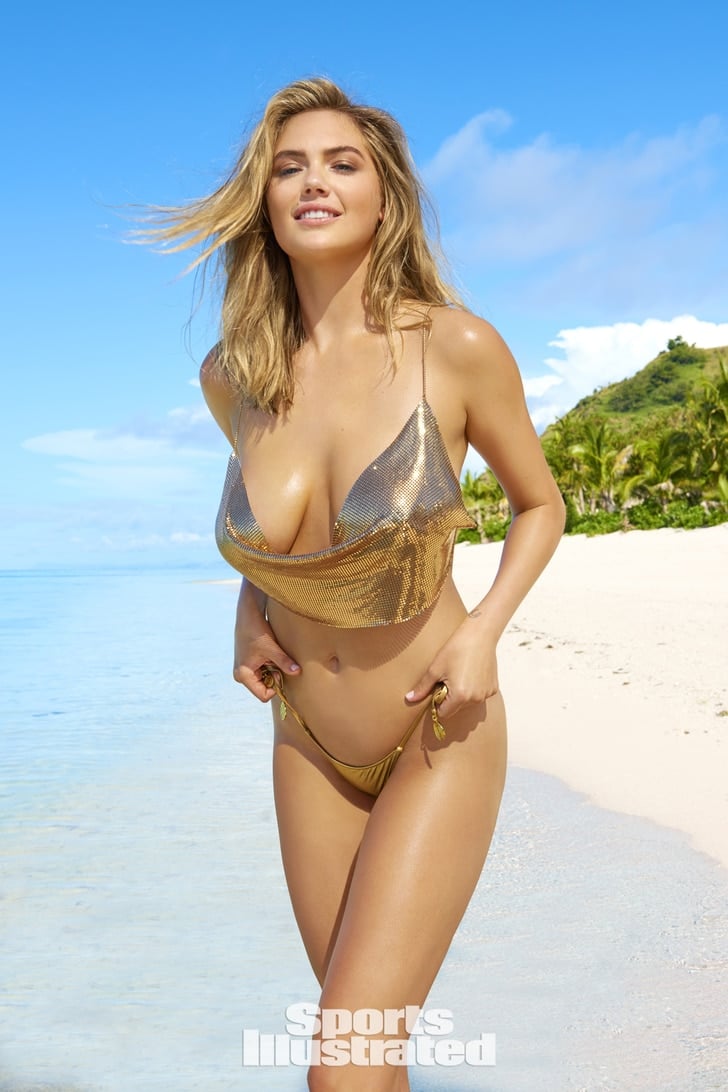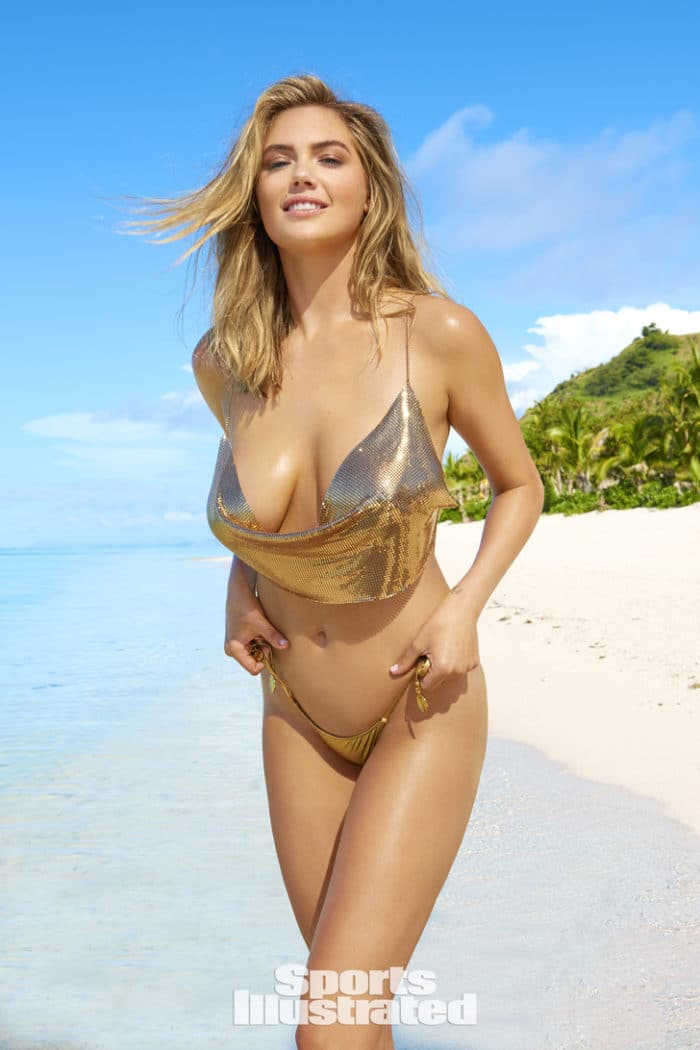 Fun fact: Did you know that when Kate was 22 years old she became a member of the 22-person SI Swimsuit legends class? She has taken that rare honor along with modeling icons Tyra Banks, Christie Brinkley, Heidi Klum and other super hot females in the industry.
We are sad to say that Kate Upton is about to be a married woman. She is engaged to Detroit Tigers pitcher, Justin Verlander (the dude she took naked pics with!). The couple have kept their wedding plans secret for the most part, although during an interview with Martha Stewart Weddings, Upton did admit she wants a medium-sized day with about 150 guests tops. Let's move on… we know you could give two shits about the details on that!
So, now that we have established that Kate is a legendary female celebrity, let's get to her HOTTEST Sports Illustrated moments of all time.
Warning: these are boner-inducing images that will keep you aroused all day long. 
A young Kate Upton stunned us with her 2011 SI debut.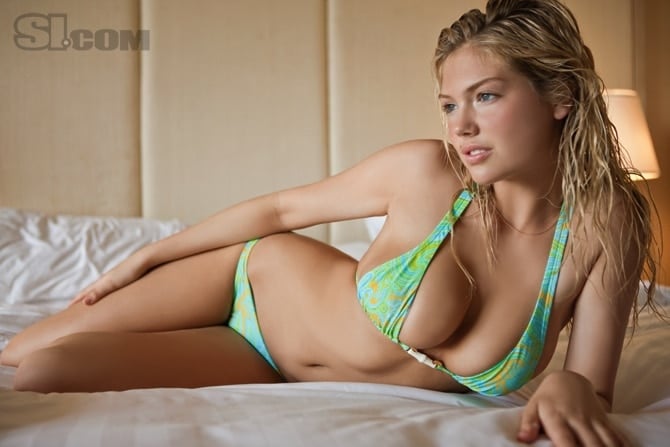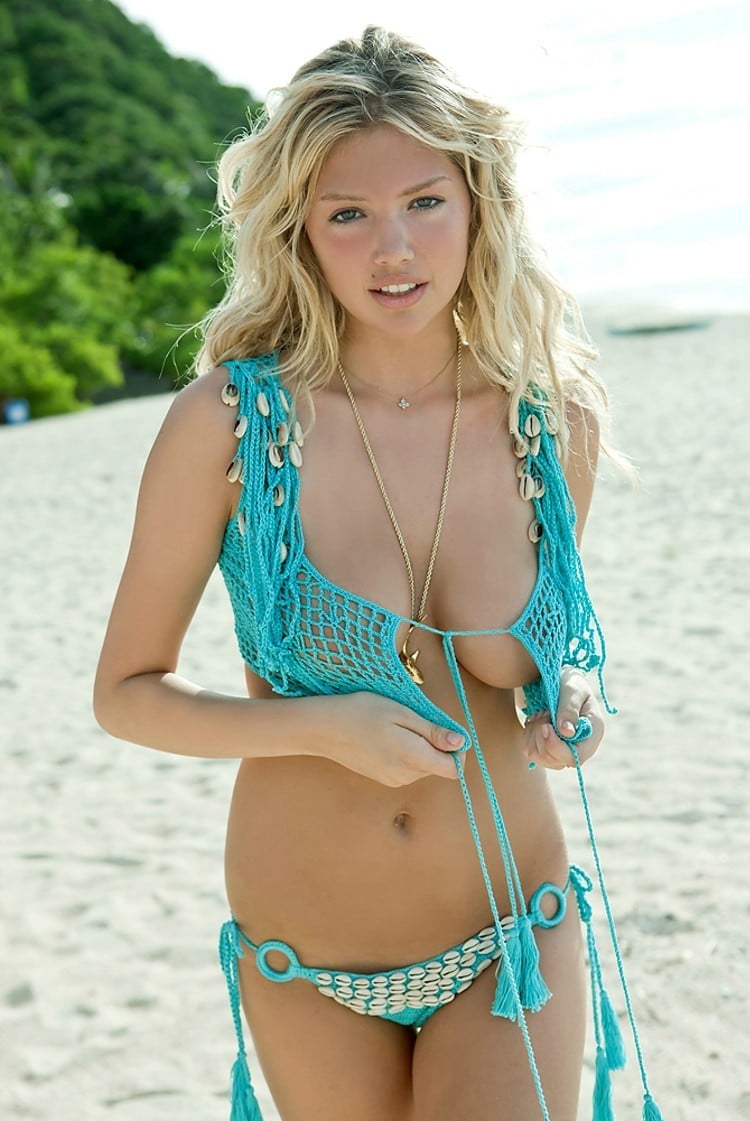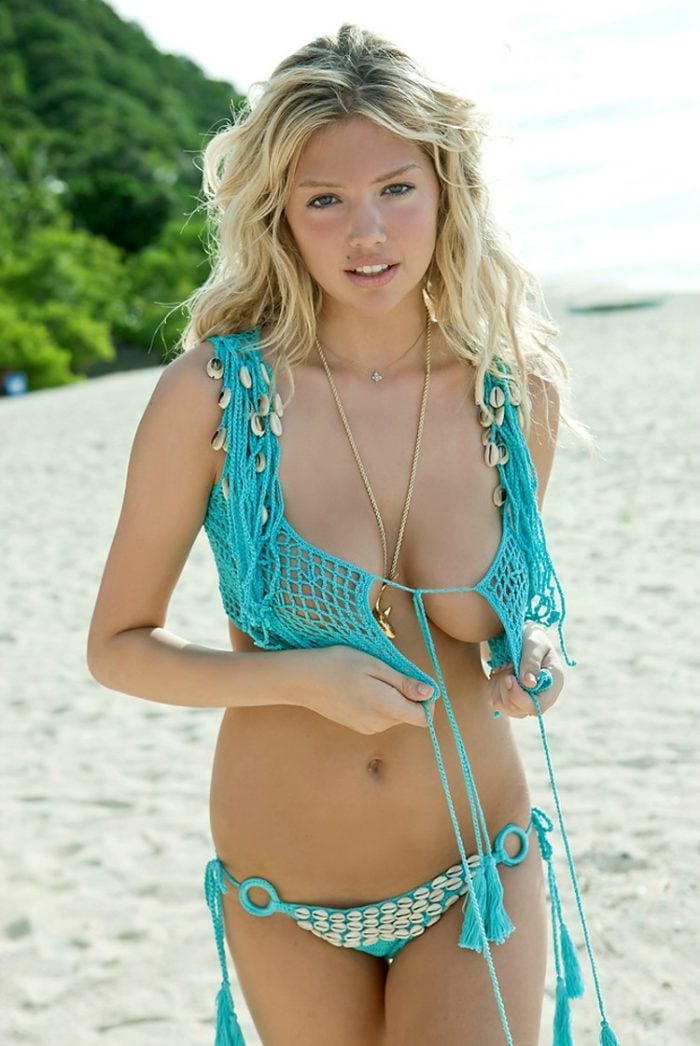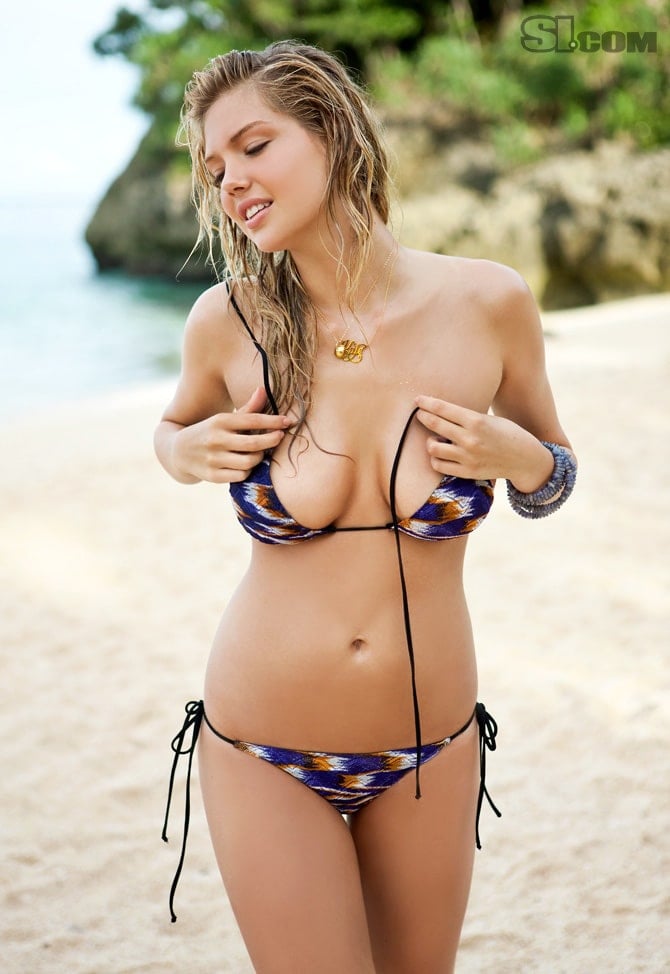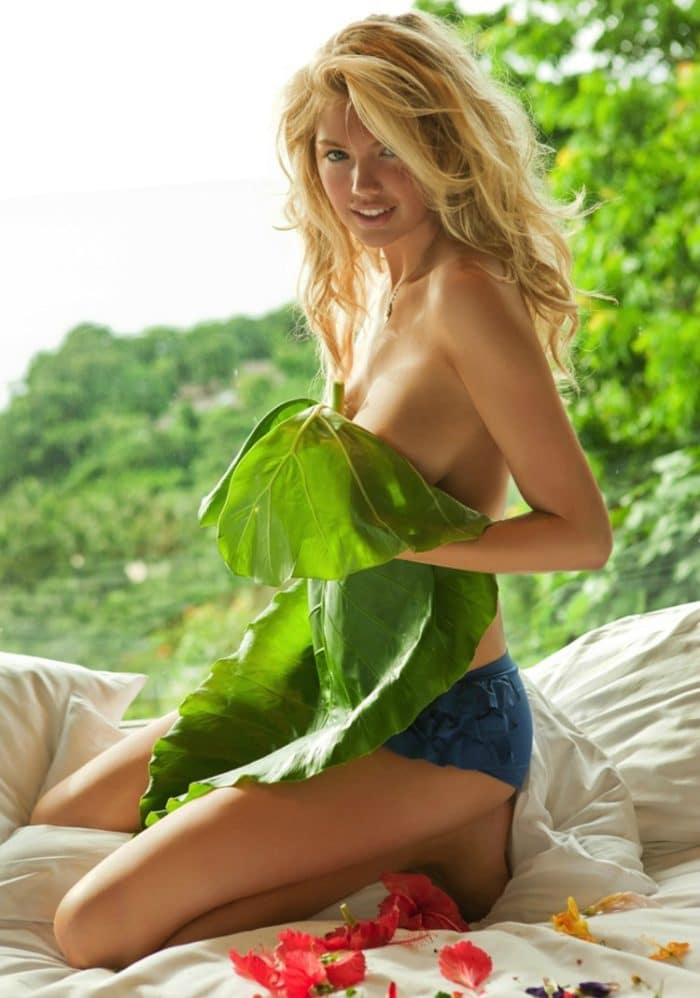 ---
Kate Upton's first Sports Illustrated cover in 2012… Jaw-dropping!
---
We wouldn't mind poundin' this snow-bunny – Kate's Sports Illustrated photoshoot in 2013!
---
Our favorite Sports Illustrated spread yet, Kate Upton looks hotter than ever in this 2017 photoshoot!