Somebody call the fire department, we got a smokin' Cuban actress in the house and she goes by the name Ana de Armas…
Doesn't sound familiar to you guys? Well, you'll NEVER forget her once you see her TASTY naked photos!
Ana is making everyone's dick hard in the new movie Blade Runner 2049. Ryan Gosling's character K has a commercially manufactured holographic companion named Joi, she is played by Arma. And oh boy, is she damn sexy!
SCROLL TO THE BOTTOM FOR THE UNCOVERED PICS!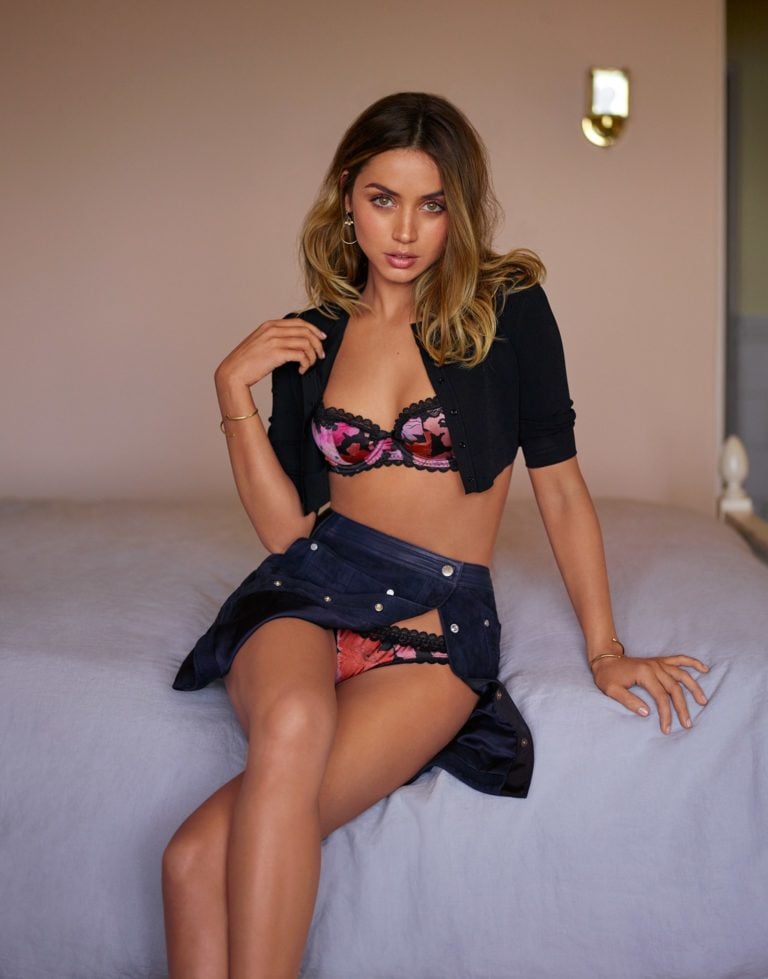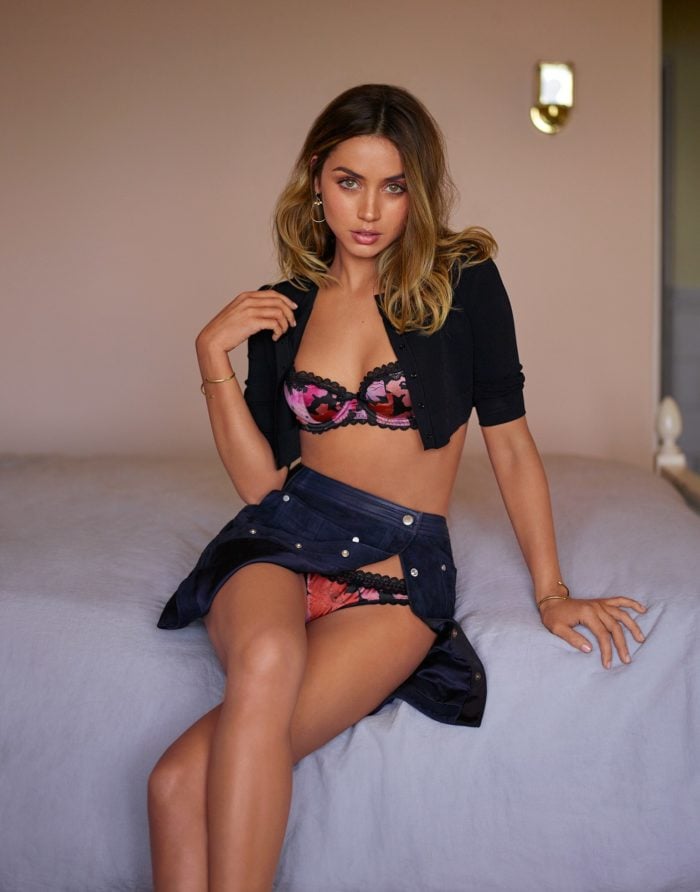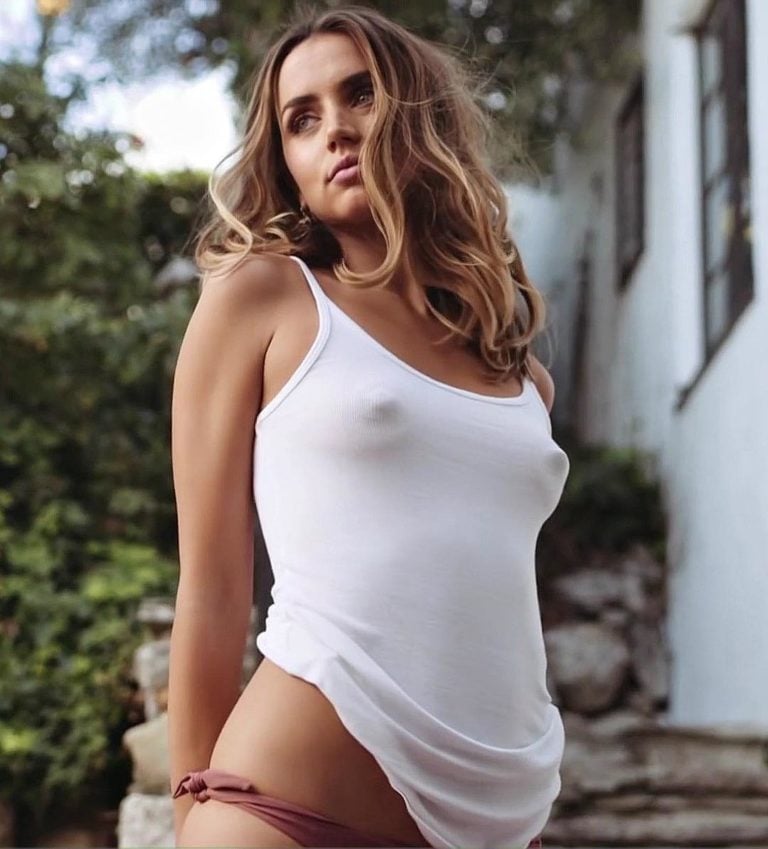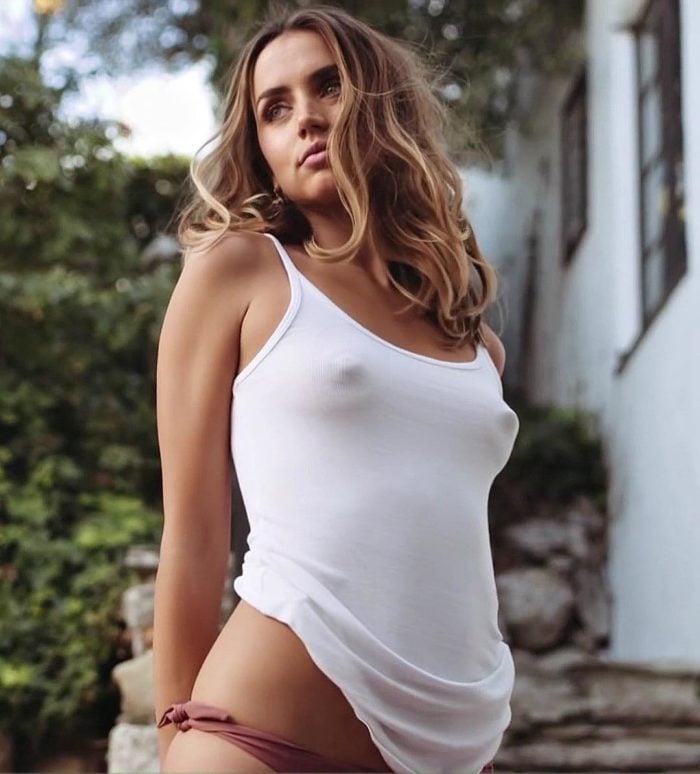 If future artificial intelligence can look that damn good, who needs a real woman anyway? 
This sexy mamacita making her way into American films very quickly and its because a) she has the face of an angelic goddess and b) she has a tight little body. This Latina is going to be you're new favorite babe to rub one out with.
Just look at her body in this video clip:
She has dark hair in that scene, but as you will see, she has the rare capability to transform her look in various ways, making her the ideal actress.
Here she is looking like Marilyn Monroe:
Ana was born and raised in Havana, Cuba. She had a passion for theater at a really young age and decided she wanted to become an actress when she was just 12 years old. In order to make her goal of becoming an actress a reality she attended the National Theater School of Cuba.
By the time Ana was 16, she was casted in her first film Una rosa de Francia.
After the fox graduated from theater school, she moved to Spain in order to obtain better role opportunities. Shortly she arrived to Spain she auditioned for a Spanish television series El Internado and got the part for Carolina Leal.
More from her GQ 2016 photoshoot:
Her move to Spain really helped her name get out there and earned a role in the film Mentiras y Gordas and another TV series, Hispania, La Leyenda.
In 2014, the bombshell decided to move out to Los Angeles so that she could make a career in Hollywood. She was able to immediately obtain work here in the states.
She appeared in two movies with actor Keanu Reeves, Knock Knock and Exposed – both movies showed off her amazing body and in 2016 she was very busy working on several other gigs; appearing in Hands of Stone, Ward Dogs and Overdrive.
Anyway, let's see some skin!
Ana's Bare Photos!
These are some of Ana's steamiest and intimate movie scene pics, plus some other random ones you don't want to miss! This woman is going to make you wish you had yourself a sexy Latina to come home to every night, that's for sure.
Now, go to town!
Knock Knock:
Hands of Stone:
Sex, Parties and Lies: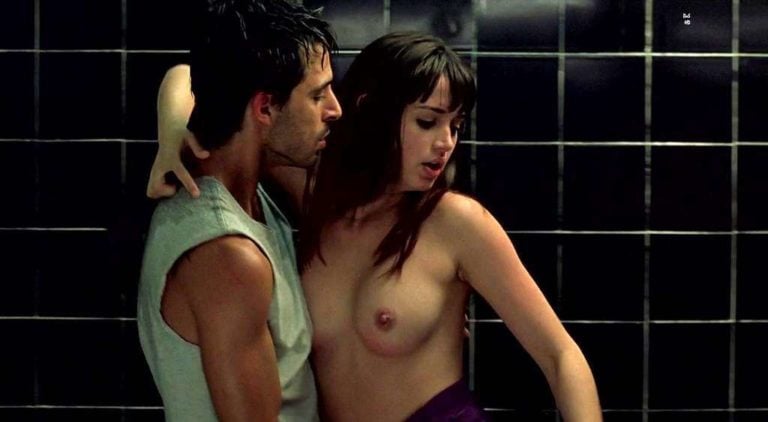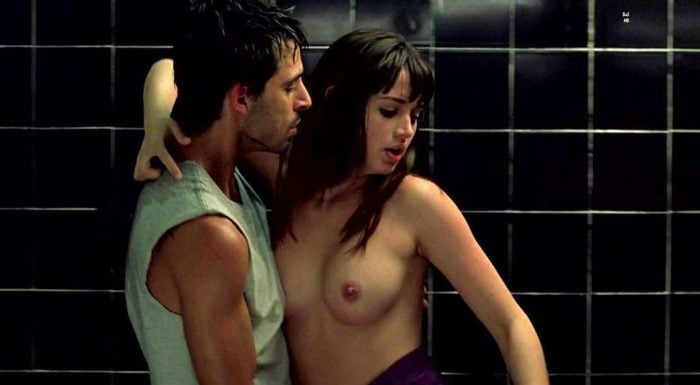 Hispania, La Leyenda:
Por Un Punado De Besos:
See-through nipple pics:
Que deliciosa!