Our Favorite Celebrity Nip Slips!
Tanya Mityushina
The dazzling model who first caught out attention in her cover of Sports Illustrated magazine has suffered a lovely nipple slip! Tanya Mityushina was at the John Wick: Chapter 2 premiere at the City of Angels when she showed us her beautiful breasts and some tasty nip! We can only hope more wardrobe malfunctions can happen to her in the near future.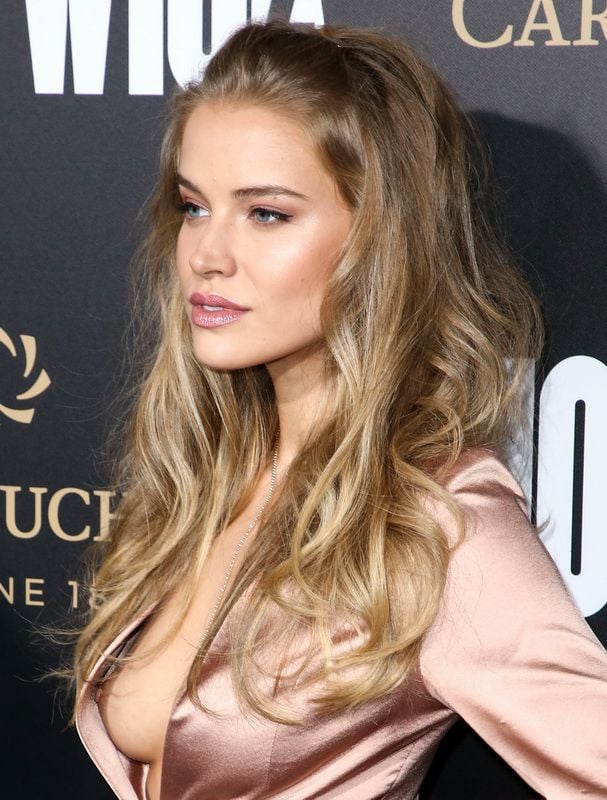 ---
Mariah Carey
This legendary diva was taking a lovely vacation at her beach destination when bam, her hard nipple popped out of her black bikini top. Mariah Carey's tits have not aged, as you can tell the 48 year old's breasts look pretty nice! This photo was taken while she was in Hawaii with ex boyfriend Bryan Tanaka for Thanksgiving.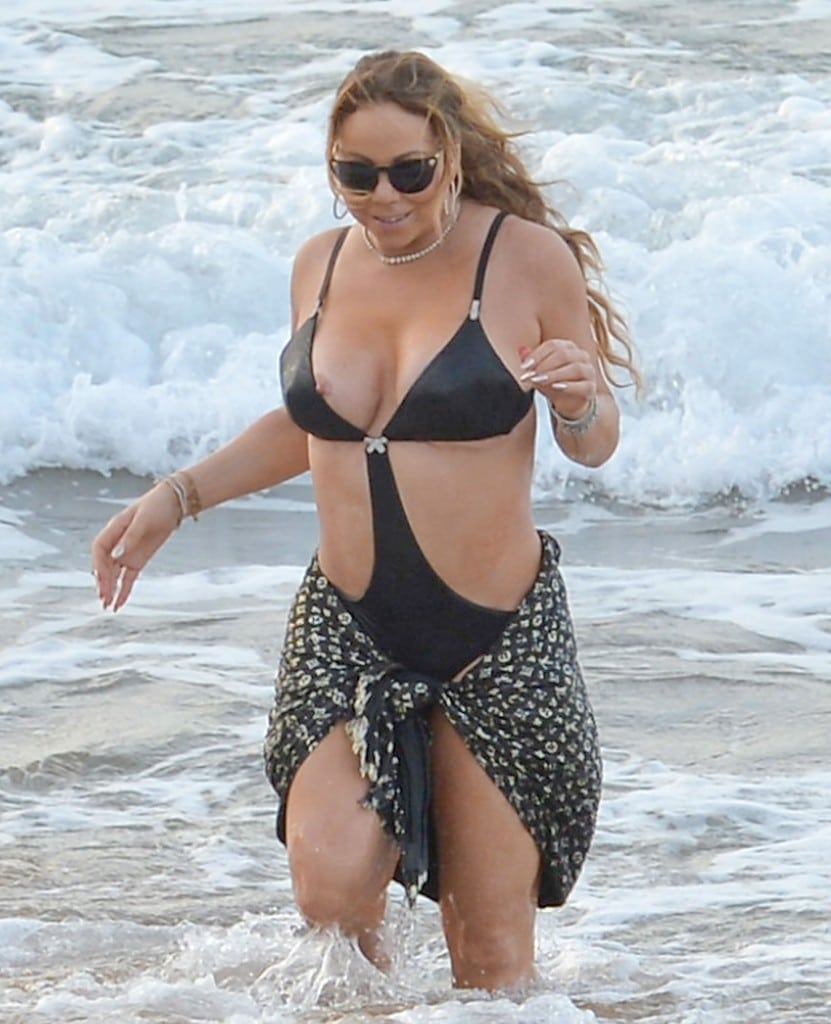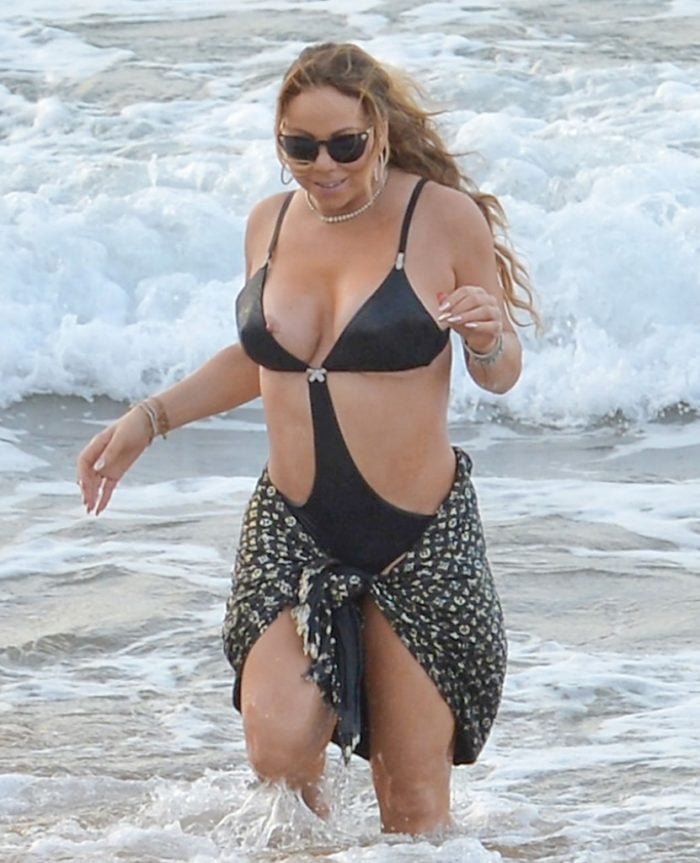 ---
Demi Lovato
This singer suffered a mishap at the Bllboard Women in Music awards show! Demi Lovato hardly ever shows her skin and if we are not mistaken this is her first paparazzi nipple gem ever captured. The beauty, along with other females in the industry, have been wearing deep plunging blazers which are more prone to these kinds of issues. Photographers are always on their tip-toes when they see celebs sporting this look, they know boobs will be poppin'!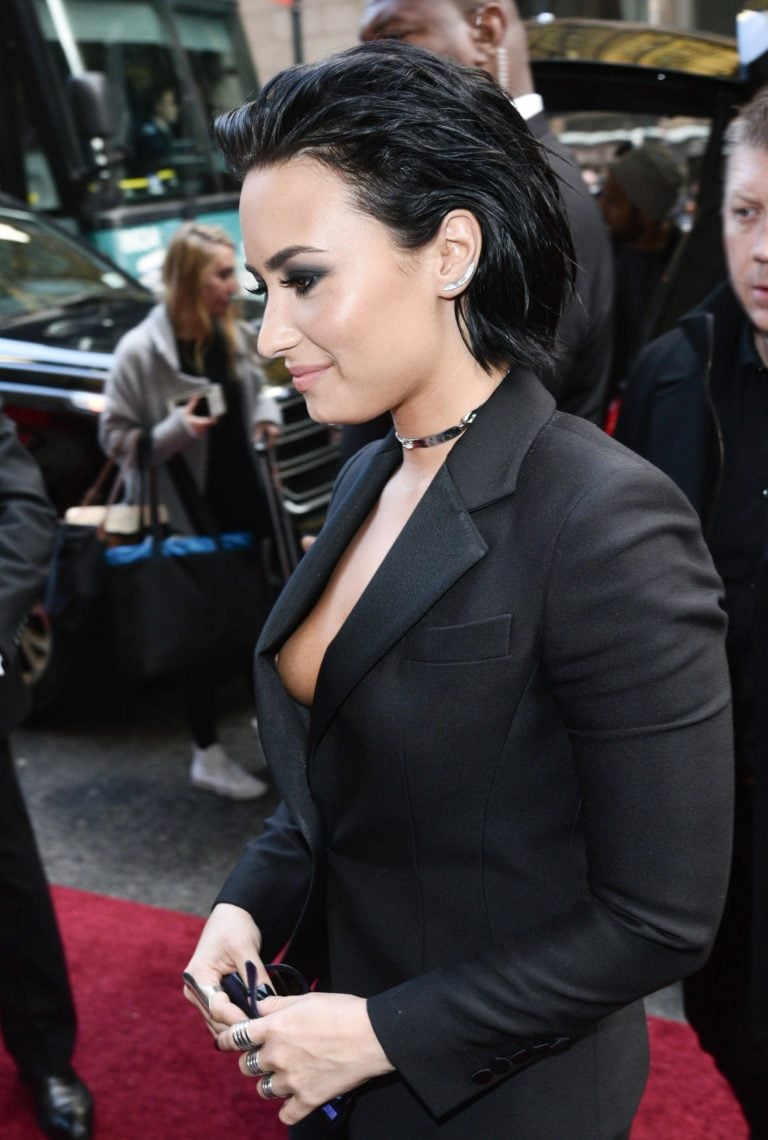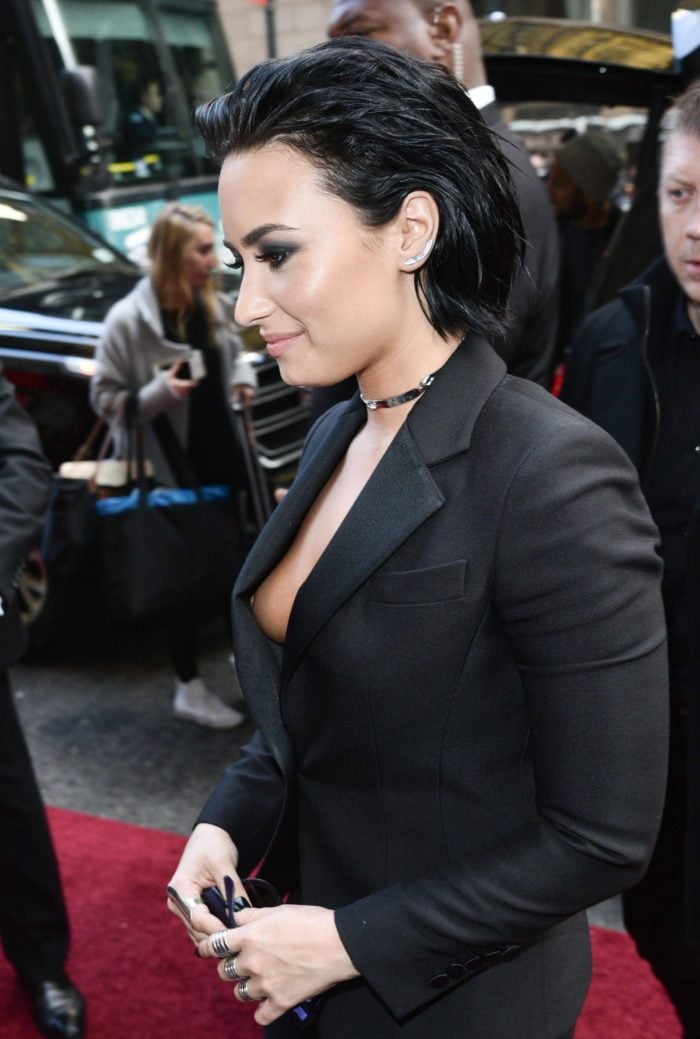 ---
Alessandra Ambrosio
Don't you love Victoria Secret models? Especially the ones from Brazil, they are always the finest angels in the industry. Alessandra Ambrosio acts nonchalant while her tit popped out of the gown she was modeling in Malibu. Probably because she is so used to getting naked in front of the camera. We have to say, her tear-drop titties are to die for and her nipples look perfectly proportioned. Totally suckable.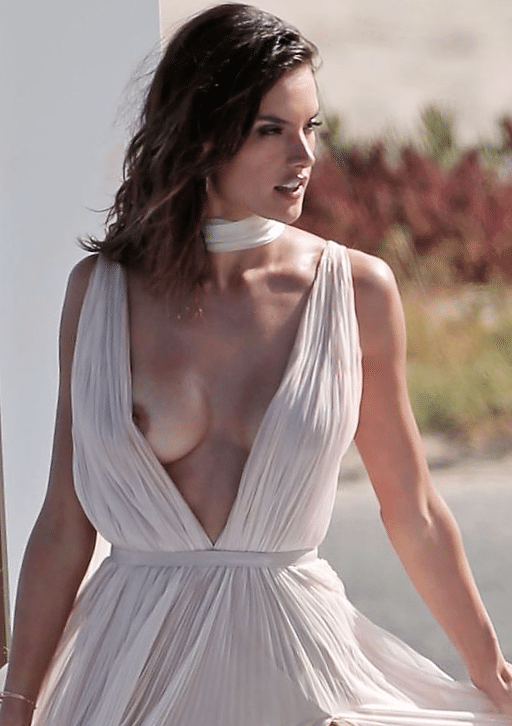 ---
Chanel West Coast
While rapper Chanel West Coast is distracted by trying to capture the hottest selfie, her nipple tries to catch some air! This accidental slip showcased her delicious areola and wow is it nice! It's easy to see why Rob Dyrdek hired her as a receptionist for his Fantasty Factory long ago. We wouldn't be able to say no to those perky tits either, Robby! Now the beauty is making some hits with the Young Money Entertainment label and living her music career to the fullest. It's crazy what you can get with some nice pair of ladies on your chest.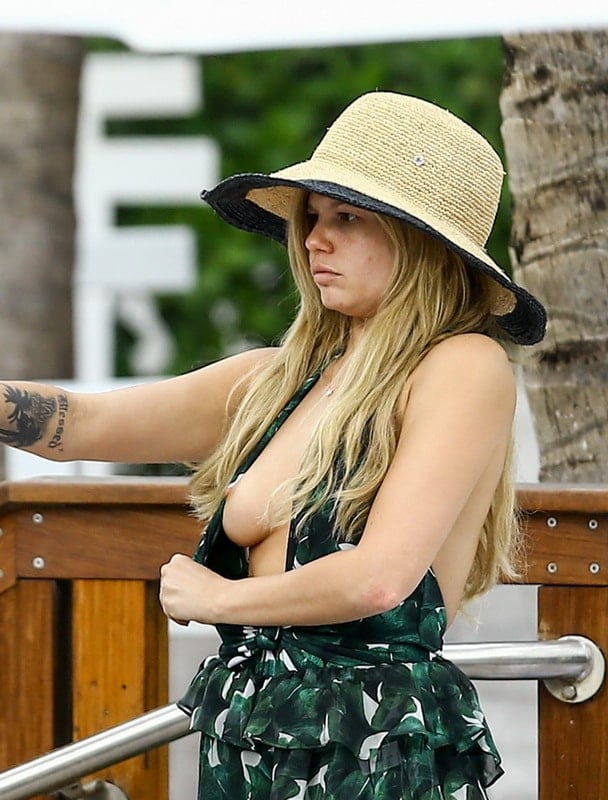 ---
Jasmine Waltz
Well, hello, Jasmine Waltz boobie! We are skeptical if this nip-slip is authentic or not. It looks like in typical Jasmine style she might have staged this whole fiasco to go down. According to sources, the model was in Hollywood at the popular Catch restaurant when this photo was taken. It is known that this is a place to go and be seen, the paparazzi are always there ready with their gear. Yet, even if it is a "fake", it's hard to deny how god damn gorgeous her tit looks.

---
Iggy Azalea
Don't you love a full tit-slip?! The good Lord sure knows we do! Everyone talks about Iggy Azalea's booty, but her boobs never seem to see the limelight. What a shame, because as you can see, it's pure perfection. We have to say, she might be white as a god damn ghost, but her nipple has some nice coloring to it. Wouldn't you agree?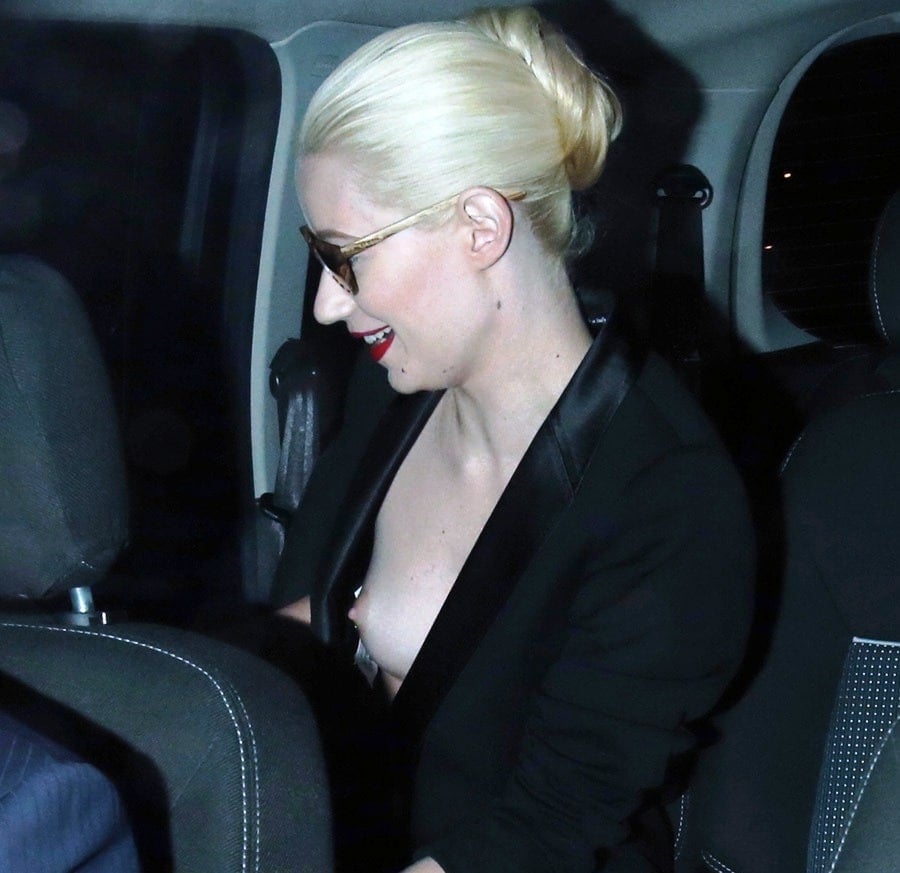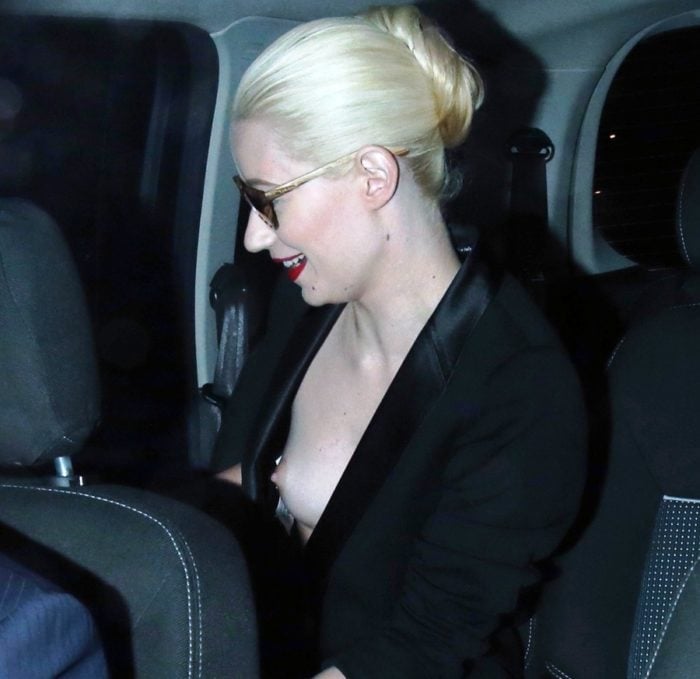 ---
Charlize Theron
While at her premiering her movie The Huntsman: Winter's War in Hamburg, Germany the lovely Charlize Theron decided to wear a revealing top! And, naturally, a perfect light nipple wanted to make a guest appearance on the red carpet as well! Through a beautiful and black lace top you will see her pinkish nipple poppin' through. Theron handles the whole situation with grace and just laughs off the whole thing. What a lady.

---
Lindsay Lohan
Oh, hey, it's been awhile since we've seen this celebrity! She might have some major baggage in her life, but that never taints a nice nipple slip when she is around. Lindsay Lohan was at the Gareth Pugh show during London's Fashion Week when her breasts were just too much to stay in her top. It's nice to see a freckly boob and nipple combo every now and then to spice things up around here!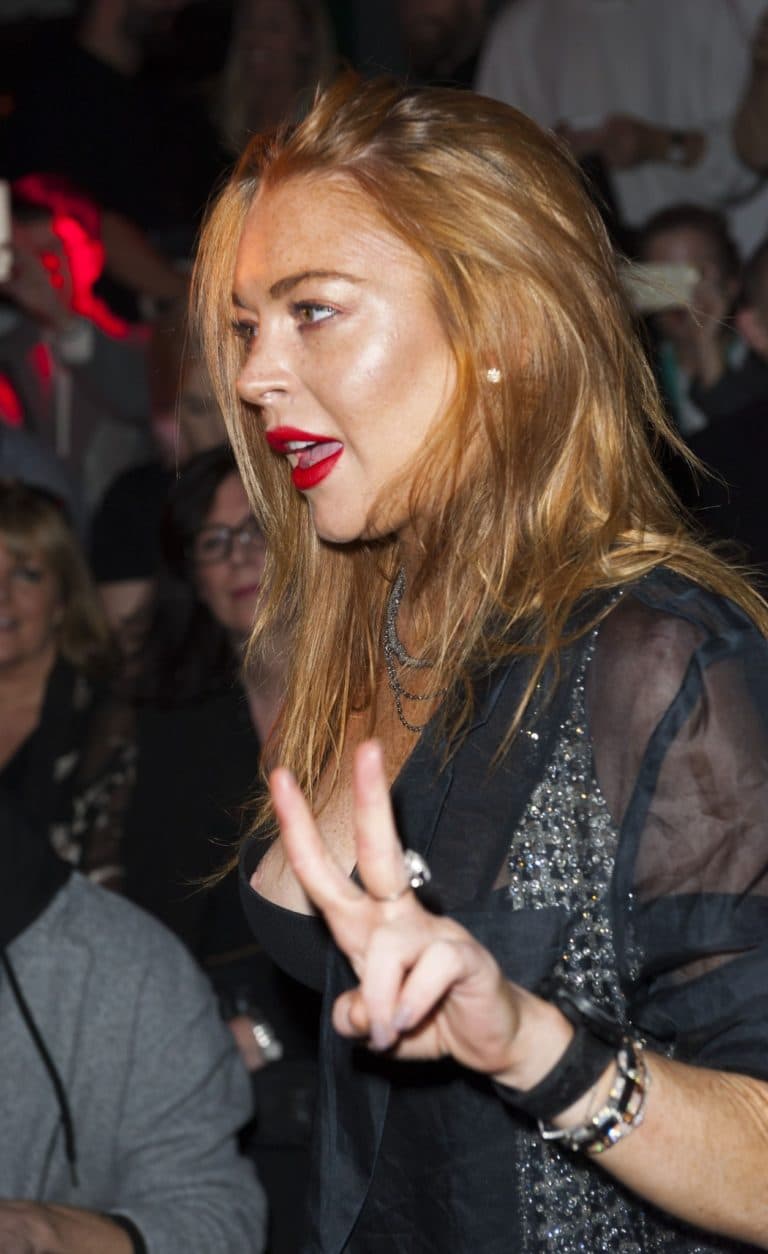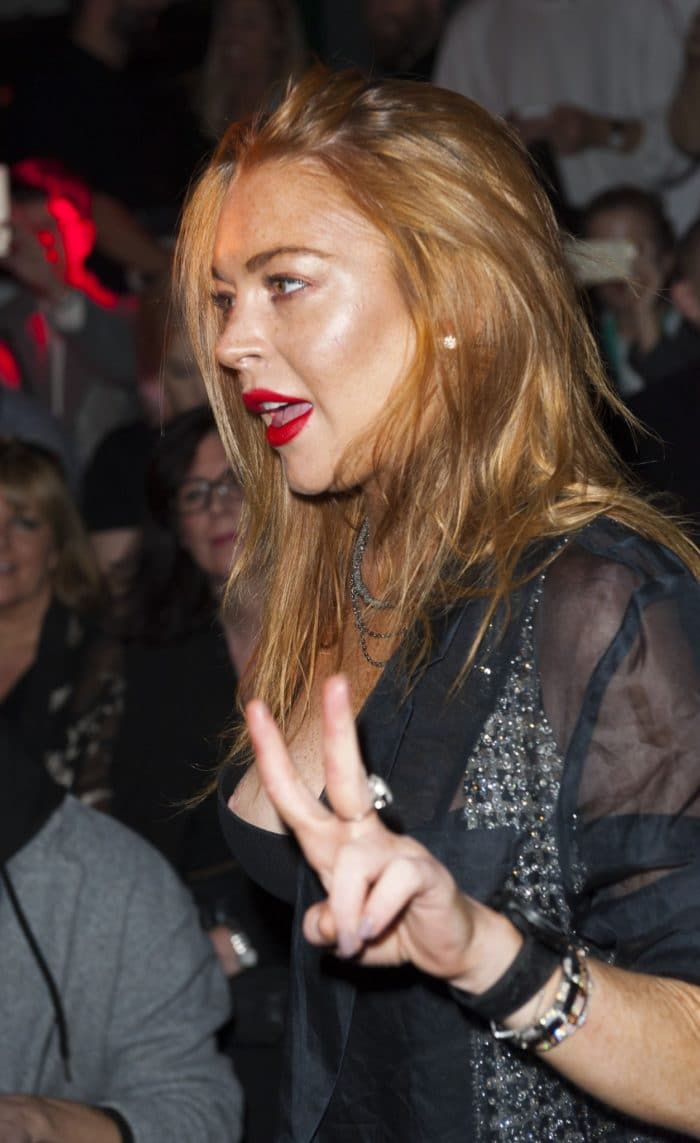 ---
Gigi Hadid
Here is a 21 year old nipple for ya! American fashion model Gigi Hadid isn't shy about showing off her toned young body, but this one on the runway was totally unexpected. The nip-slip occurred during a Versace Fashion show in Milan, Italy and you can bet this photo went completely viral. We have to admit, that chain-choker around her neck takes this whole situation to another level. Truly gets our imaginations going…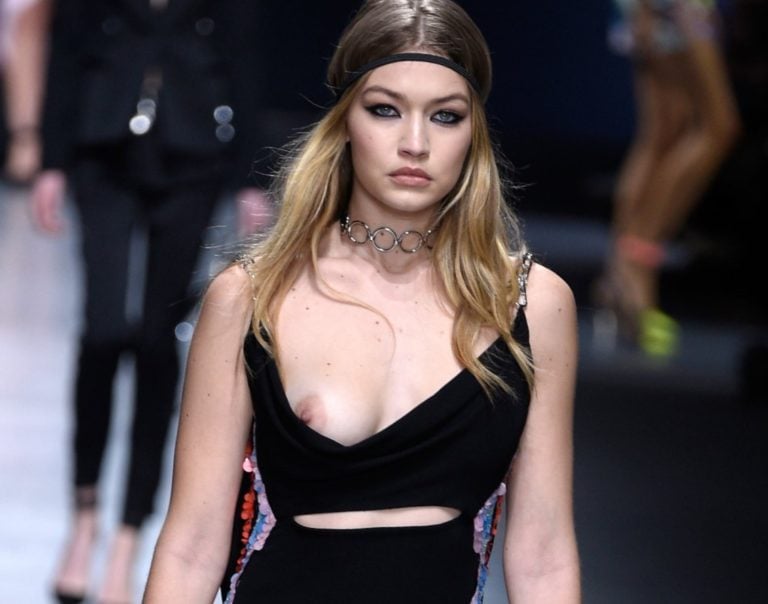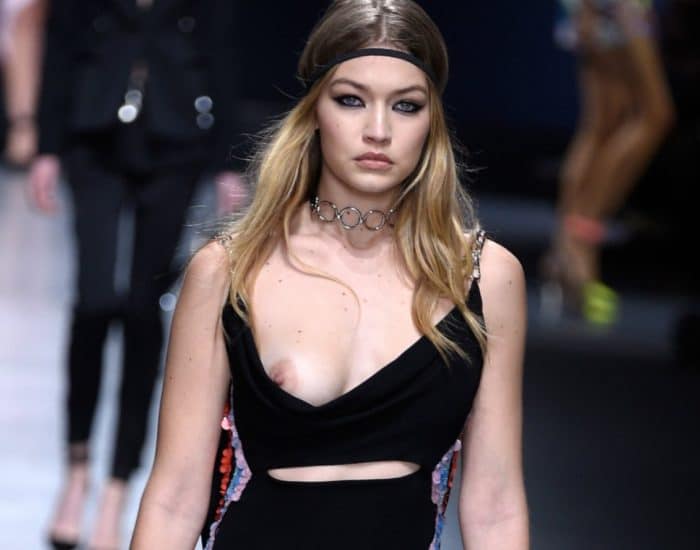 ---
Elizabeth Hurley
You might remember Elizabeth Hurley back in the 90's because of Hugh Grant… or maybe Austin Powers?  Whatever the case, Ms Hurley captured the attention of men around the world with her English accent and magnificent looks. The original MILF. Can you imagine seeing a woman like that back in the days of MILF Hunter? Ha!
Check out this slip from way back when: (apologies on the grainy-ness!)