The days of cable reality TV shows are numbered, but if you were around in the 00's you probably heard the name Kendra.
That's because she was Hugh Hefner's girlfriend (along with two other women) and they had a smash hit TV show.
Her name became synonymous with big titted blond bimbo, so a sex tape was not too surprising when it was announced by Vivid Entertainment, the same guys who released several other high profile celebrity sex tapes.
SCROLL DOWN TO SEE KENDRA's NUDE PHOTOS + HER FULL SEX TAPE!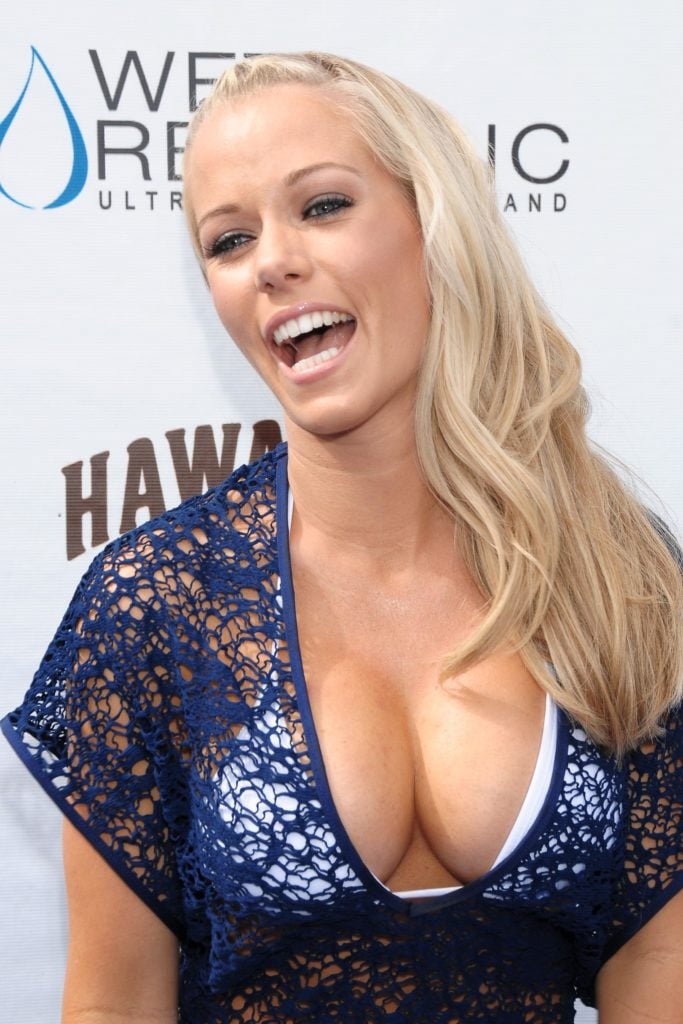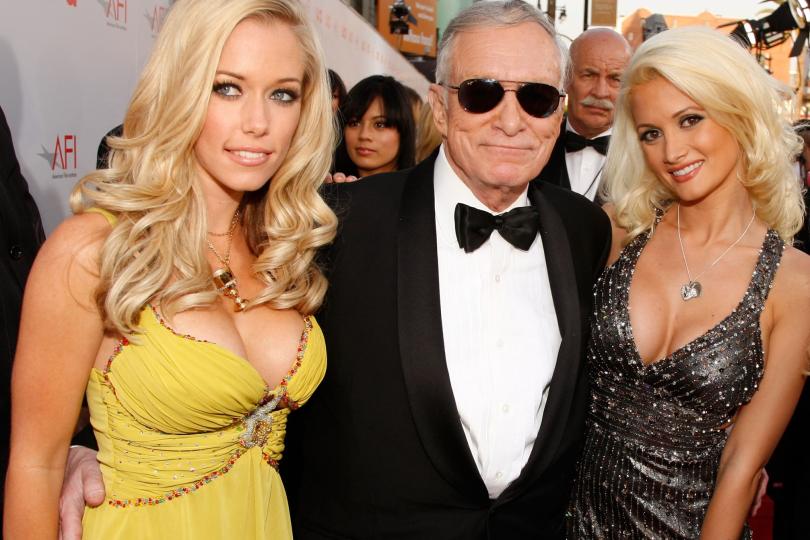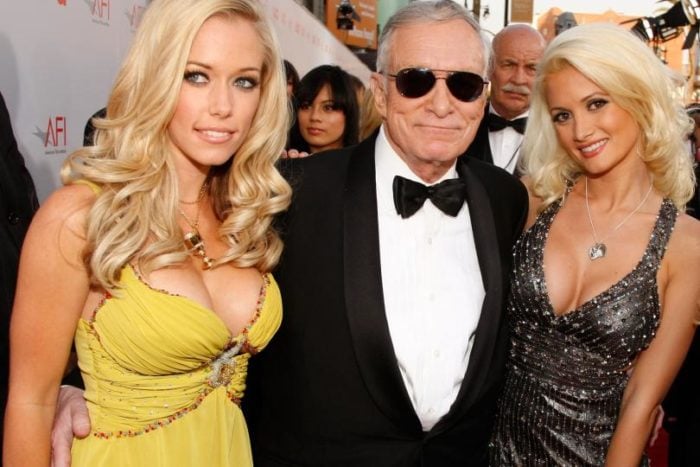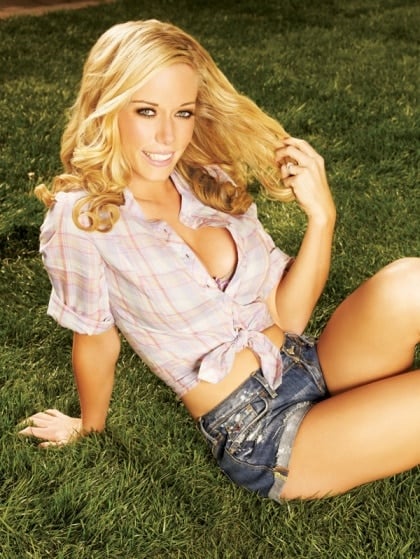 Kendra was born in San Diego, California. She has a tomboy side to her and played softball with the Clairemont Bobby Sox (sounds like a porn video title), her community softball team for 6 years. So you know she's good with balls! She became a model shortly after she graduated from high school. Kendra met Hugh Hefner after she was hired to be a painted model. He liked her so much that he asked her to be one of his girlfriends and moved her into the Playboy Mansion.
She became wildly famous after she was featured on the E! reality television series The Girls Next Door. The show followed the lives of Hugh's then-girlfriends which included Kendra, Holly Madison and Bridget Marquardt. Who wouldn't want to watch three big tit blonds hang out all day?
Kendra left her playmates and Mr. Hefner after she met her husband, former NFL player Hank Baskett. She couldn't stay away from the cameras and started her own show called Kendra. The show focused on her life with Baskett and planning their wedding. The two have two kids and now live in Indiana.
In May of 2010, a sex tape of Kendra and a former boyfriend surfaced. The video was apparently filmed when she was 18 years old, and rumor has it she was payed $68,000 for the video. It looks like it was filmed after class with some dopey high school boyfriend – clearly Kendra started at a young age, because she knows exactly how to work that cock.
So let's get to it.
Stripping at a party
If this doesn't prove her level 10 ho-factor, well… her home video below definitely will.
Kendra in Playboy

Now let's see some hardcore stuff!
The Kendra Exposed Sex Tape
Watch the full release here: