You would never think to put the words "naked" and "First Lady" into one sentence, would you?
Thanks to our newest President Donald Trump, you can — and it wouldn't be called "fake news". Although our fearless leader continues to bring a series of unfortunate events in 2017, at least his wife Melania is tremendously tasty as hell to look at!
Especially when she's baring it all.
Before Melania became the First Lady she was an exotic model, and well you know what can happen in that industry. You get naked. Buck ass Naked. A lot. So, naturally, we decided to dedicate a sizzling post to this Slovenian-princess-turned-US-royalty. We collected her most scandalous moments before she started living at the White House  for you guys to see.
Get ready to grab this slam piece by the pussy…
SCROLL TO THE BOTTOM FOR THE NUDE PHOTOS!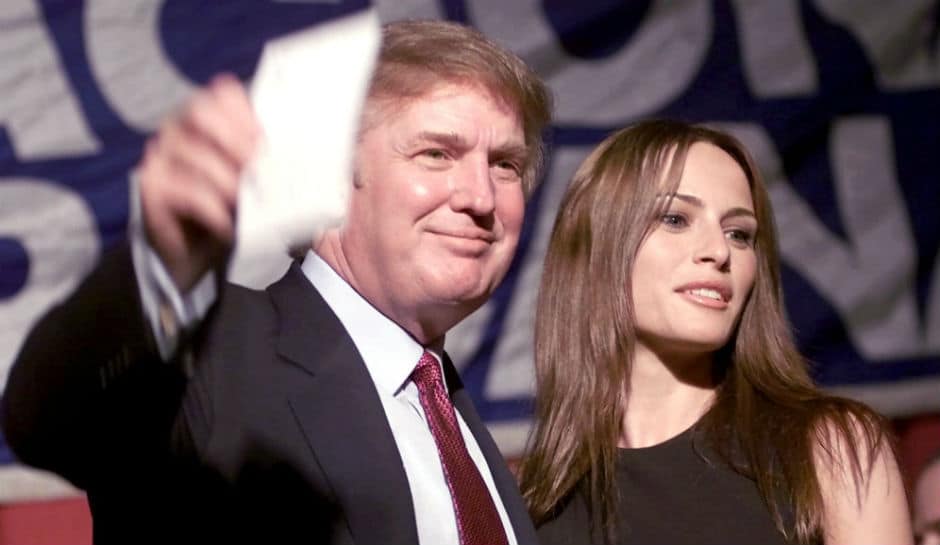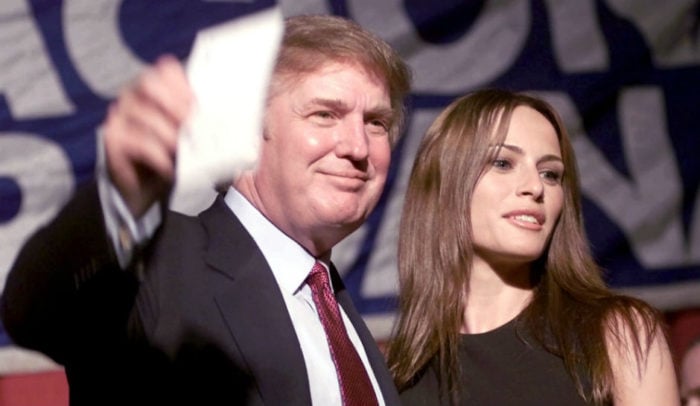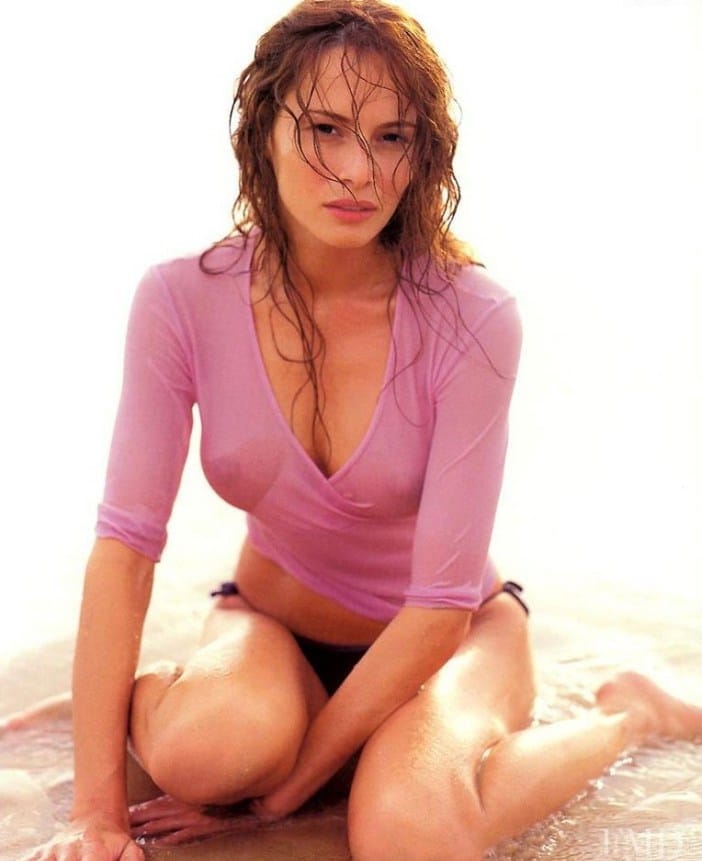 But first, here's some facts about The Donald's Third Lady, I mean, First!
Melania, wifey number three, grew up in Novo Mesto, Slovenia. She began her modeling career when she was just five years old (kids in that land grow up fast!). As soon as Melania turned 16, she started shooting commercials for fashion photographers like Stane Jerko. She signed with a modeling agency in Milan, Italy when she was 18 and was the runner-up in the 1992 Jana Magazine "Look of the Year" contest.
In 1996, the Slovenian fox was relocated to New York City and began to model for Irene Marie Management Group. She appeared in several magazines including, Vanity Fair, Vogue, In Style Weddings and New York Magazine. You could say she was a rising star on the scene and unlike her step-daughter Ivanka, she didn't have any help from a rich daddy.
During a Fashion Week party in the city, Melania was introduced to the future prez and hubby, The Donald. The two began to date and received a lot of attention after they had an interview on The Howard Stern Show in 1999.
The couple became engaged by 2004 and married in 2005. The wedding was a huge event and was attended by several A-list celebrities including P. Diddy, Simon Cowell, Katie Couric, and believe it or not, the Clinton's. Bill Joel was hired to entertain the guests and according to reports, it was a luxurious evening.
Anyway, let's get to what you really came for, shall we? Mmm, if you think she looks yummy at 47 years old, just wait until you see her in her PRIME…
Melania Trump's Nude Past Exposed
You're about to see Mrs. Trump in her birthday suit from various gigs and occasions! From her amateur modeling years, to the time she posed naked for GQ in her husband's private Boeing 727! Oh, man, that's a magazine spread that will go down in the history books – Melania wore nothing but diamonds, handcuffs and even played with a chrome pistol.
These photos will make you wonder how The Donald got his hands on this beautiful piece of ass! The POTUS is one lucky man.