It was only a matter of time before Paris Jackson, daughter of the late Michael Jackson, stepped into the spotlight. The model posted a revealing topless photo on her social media account, Instagram. And, oh wow, she looks goooooood.
Most are not surprised by the decision she made to get a little undressed for her followers. Paris continues to show she has a VERY "free spirit" personality. She seems to have NO shame exposing her hot body all over the Internet. Just by looking at her Insta-feed, you can tell she lives a hippie lifestyle of baring your goodies with no problems.
SCROLL TO THE BOTTOM FOR THE TOPLESS PHOTO!
Did you know that MJ's daughter is getting into the entertainment business, too? Having been born into a family that is extremely successful, it was fairly simple for the edgy blonde to jump into acting and a modeling career. Although she has always loved music, she has chosen not to go this route because she wants to get better at writing before she decides to enter the music world.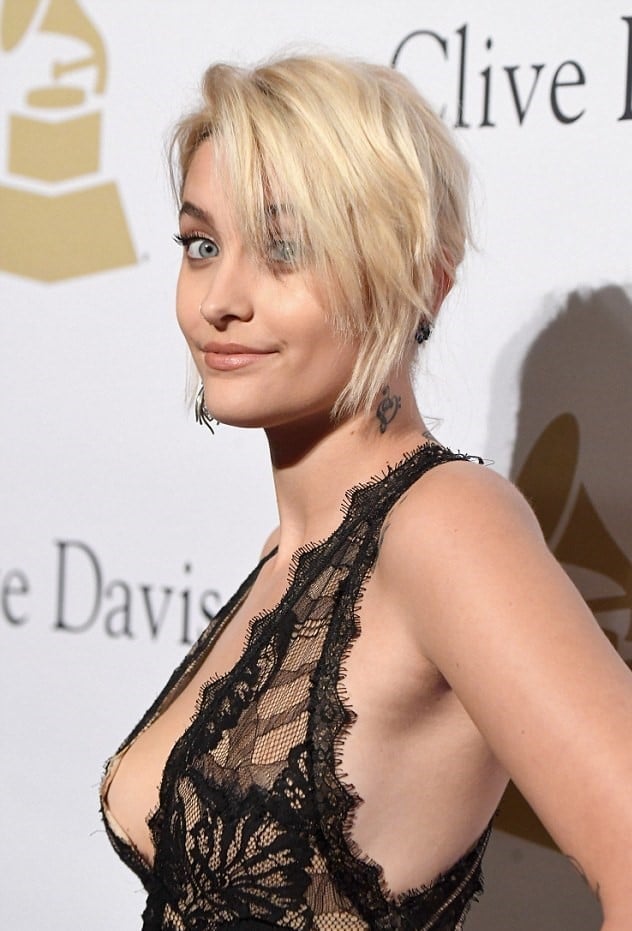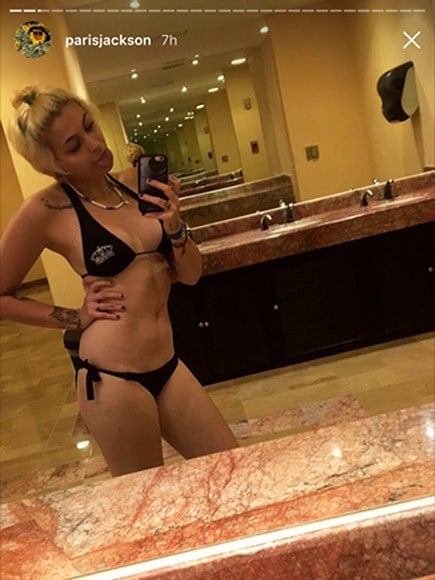 Michael's little angel is all growns up. Here are some images of a young Paris Jackson with her iconic father:
Her Sexy Topless Photos Below!
Of course, Paris has received a lot of criticism from some of her followers and the media for her scandalous topless image. She responded to the naysayers by posting another topless photos on Instagram and wrote:
"Nudity started as a movement for 'going back to nature', 'expressing freedom', 'being healthier' and was even called a philosophy.

Being naked is part of what makes us human. For me it helps me feel more connected to mama gaia. I'm usually naked when I garden. It's actually a beautiful thing and you don't have to make it sexual the way many Hollywood stars (and the media) do. If this makes some of you upset I completely understand and I encourage you to maybe no longer follow me, but I cannot apologize for this in any way. It is who I am and I refuse to shy away and keep my beliefs a secret."
She gardens in the nude, huh? Now that is something we wouldn't mind seeing! The 19 year old has a slammin' body and we hope to see more of it!
Well, here they are, enjoy!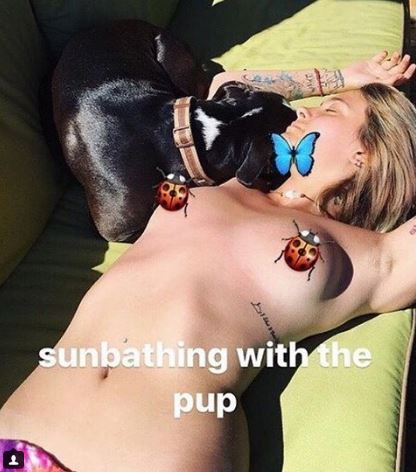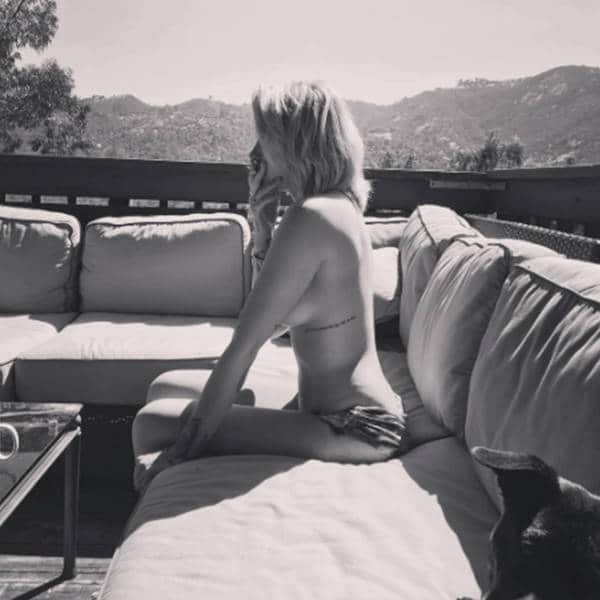 Want more from Paris? We got some yummy pokies for you as well.
Next Page >>> SEE THE FULL COLLECTION OF PARIS'S POKIES HERE