If looks could kill, this intoxicating babe would be on America's Most Wanted. The beauty queen Olivia Culpo takes sexy to another level. Her bronzed skin and dark features give the sex-kitten an exotic look that is out of this world! Shes looking magnificent in this Treats! magazine naked photo shoot. One thing is for sure, we definitely wouldn't mind indulging in her tasty treats!
SCROLL TO THE BOTTOM FOR ALL THE BARE PHOTOS!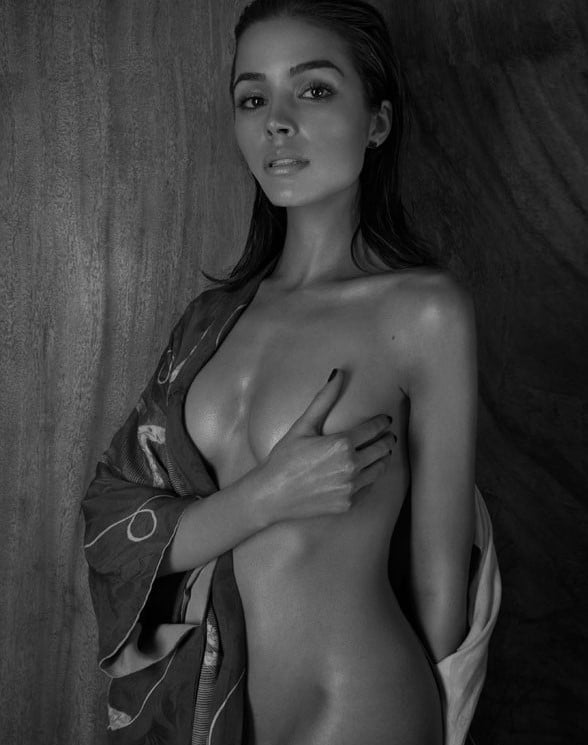 According to sources, this was Culpo's first gig showing all of her goods. This is what she had to say about the naked experience:
"I have never done a nude shoot before. I had been asked, but honestly I did not feel comfortable because I was fearful of how it would be perceived. Once I realized this was an opportunity to express myself in a way I hadn't before, in such an organic and candid sense, the experience became more about art and emotion than me as a physical being. That completely changed my outlook. So many people today strive for perfection, covering up who they really are in any way they can. I have been guilty of this too, but for this shoot I couldn't hide. This was as real and raw as it gets."
The 24 year old pageant princess was born in Cranston, Rhode Island. She has Italian roots through her mother and is one of five children. Her father is a restaurateur and owns Parish Café  and The Lower Depths Tap Room. She started playing the cello at a young age and even preformed with the Boston Accompanietta. How classy?!
Olivia was signed by the Boston modeling agency Maggie, Inc. in 2010. She entered the her first beauty pageant in 2012 and ended up winning the Miss Rhode Island USA competition. She then went on to win the Miss USA 2012 pageant and then won Miss Universe 2012! (I mean how could she not win with a face like that?). She was the first Rhode Islander to win the Miss Universe title.
The stunner dated Nick Jonas for a minute, but has moved to another famous man. She is now going out with the wide receiver for the New England Patriots, Danny Amedola. The couple was recently spotted at this years music festival Coachella looking real nice and cozy – Danny is one lucky mother fucker!
Anyway, now that you know this model a little better, let's get back to the photos everyone is talking about. I think we can all agree this is probably one of Treats! best projects they have ever featured. We got to give credit to Tony Duran who was the master photographer behind the camera.
Ready to see this babe undressed?!
Olivia Culpo Modeling for Treats Magazine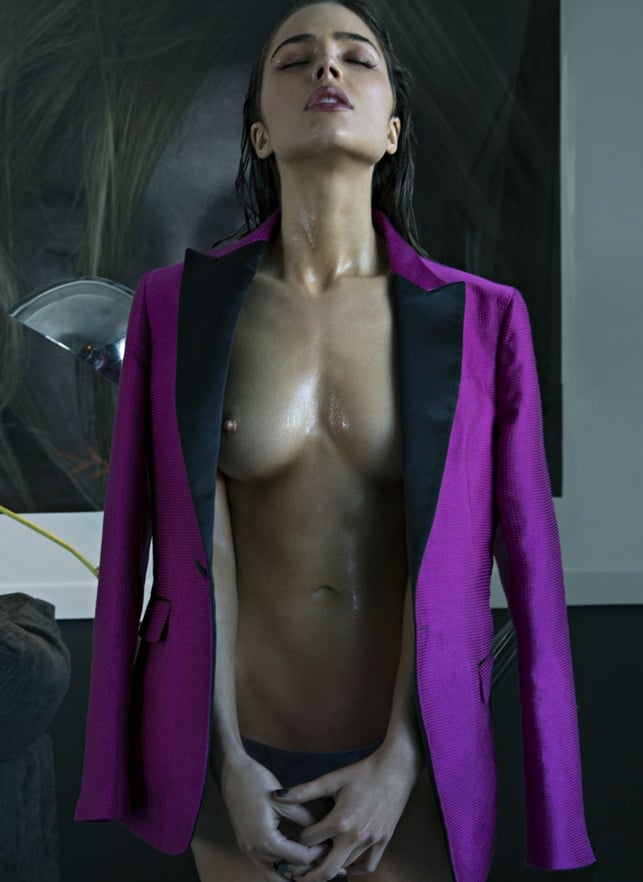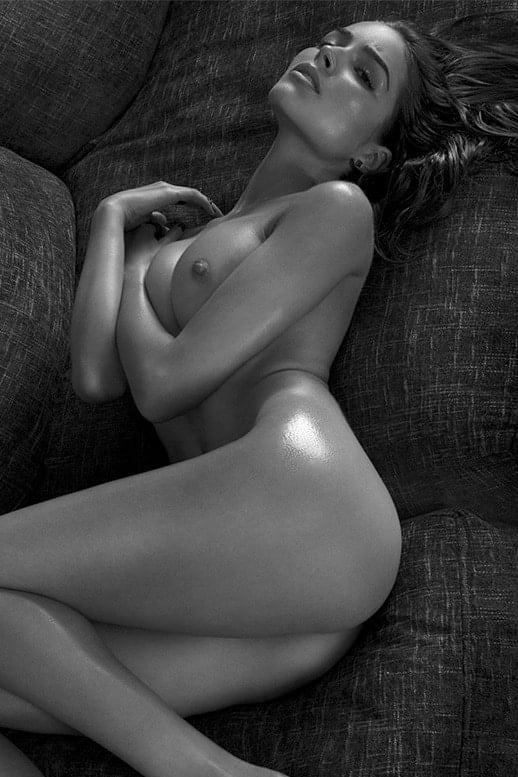 NEXT PAGE >>> SEE THE FULL COLLECTION OF OLIVIA'S UNCOVERED PHOTOS HERE (18+)